Hey guys we're The Summoned. We're a technical metal band from Boston, MA. Thank you for checking out our VIP Membership! If you subscribe today not only will you get our newest album "Sessions" but you will also get...

• Our whole back catalog in case you missed anything
• New high quality music (unlike streaming services that reduce their quality, hear all those nuances!)
• Exclusive music that won't be on albums along with alternate mixes/masters (not on Spotify, iTunes, etc...)
• Listen to pre-production demos before we even step foot into the studio
• Hear and vote on singles for upcoming releases
• Discounts on all physical goods
• Exclusive intimate news not posted on social media (dirt sheet type stuff)
• Exclusive Access to our VIP community with like-minded tech heads
• Exclusive footage we're usually too embarrassed to post on social media
• Raffles to win other perks such as signed items, free merchandise, and even free entrance/tickets to select shows.

Why we're doing this:
We wanted to offer something to our most loyal fans; in exchange you're essentially helping to fund us as a band which helps us put more money into really cool things like a new stage experience with lighting and video, touring the US/Canada more, perhaps flying overseas to play for fans who can only see us online, more merchandise options, and most importantly help us pay for future recordings!

Thank you for your time, sign-up for our VIP Membership and be an intricate part of The Summoned!
Here's what you get:
All the new music we make

streaming instantly on your mobile device via the free Bandcamp app, and also available as a high-quality download.*

These back-catalog and subscriber-only releases:
A 10% discount on all our merchandise.
The satisfaction of knowing you're supporting us in a sustainable way.
You're a subscriber
Thank you!
* Downloads are DRM-free and available in MP3, FLAC and
more
.
The Summoned
Massachusetts
The Summoned is a technical metal band from Boston, MA for fans of Between The Buried and Me, Dillinger Escape Plan, and The Faceless.
Latest Release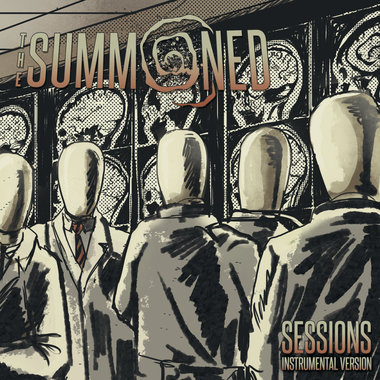 Sessions (Instrumental Version)